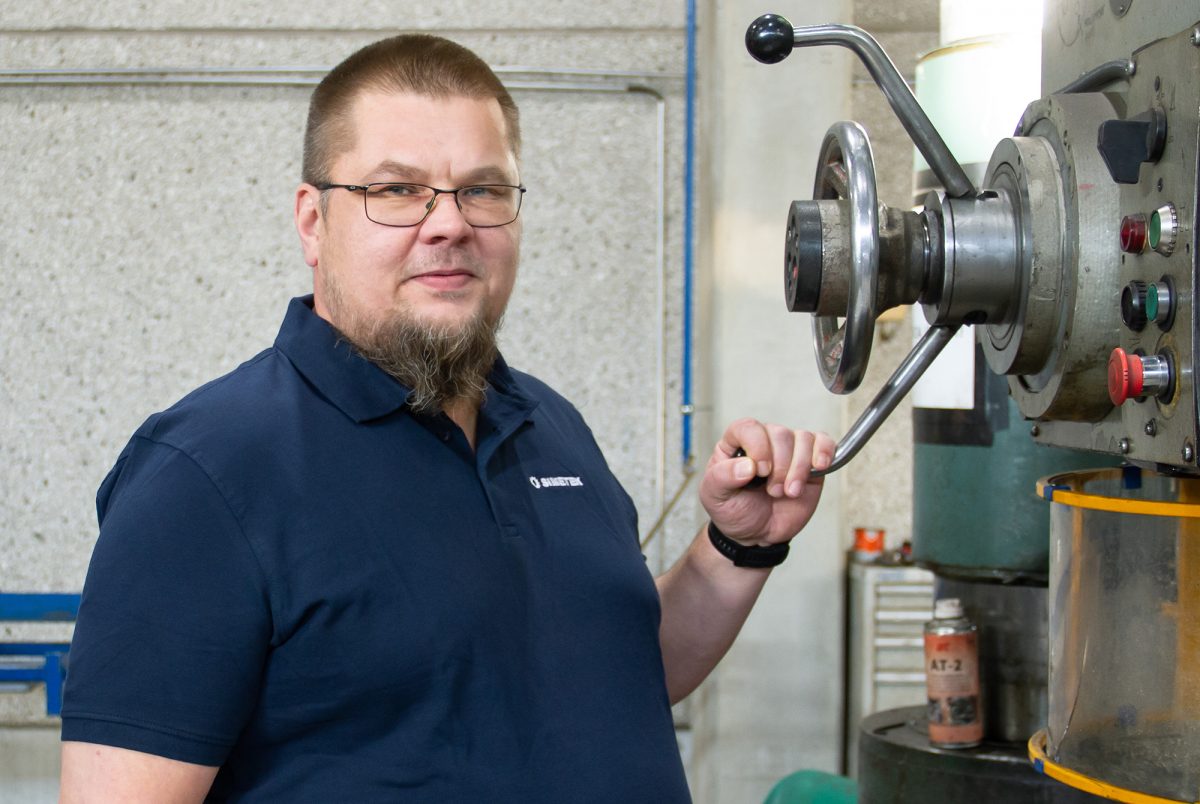 "We think about design work together with our colleagues."
10.11.2022
Senior designer Vesa Hartikainen, who studied mechanical engineering, has designed all kinds of projects throughout his career, from production lines to workpiece positioners and products of various sizes.
Hartikainen describes his work at Simetek as fun and challenging. He has interesting projects on his desk, focusing mostly on heavy steel structures and material conveying. Smaller projects occasionally add some nice variation to his work.
"During design, we strive to make sure that manufacturing and installing the project will be as easy as possible," says Hartikainen.
Simetek has a great atmosphere
When a project begins, first we look at the initial information, and if we don't have enough, then we chart more. If necessary, Hartikainen will also a visit a site if it is the only way to obtain the required information. There are lots of projects in which we use laser scanning data.
One of the most interesting projects for Hartikainen was the train carriage unloading station at Mussalo harbour. It was the first major project at Simetek that Hartikainen participated in.
"I also discuss design work with my colleagues, they are easy to talk with. It's fine to give comments here, and sometimes you get them without asking," laughs Hartikainen. That's good – that's how it should be. There's a great atmosphere at Simetek, I haven't noticed any issues.
Hartikainen is familiar with automation solutions
At his previous jobs, Hartikainen mainly designed automation solutions and products for maintenance needs. He became particularly familiar with production automation at Servicepoint, Tech Point, and as an in-house worker at JOT Automation, where Hartikainen worked through Etteplan and Sweco. There he designed assembly lines for the mobile phone and pharmaceutical industries.
At the age of 50, Hartikainen enjoys fishing in both summer and winter. He likes to compete in Simetek's annual fishing competitions for employees.
"Last year I caught a few kilos of pike-perch and perch from Kallavesi lake," he says.
Hartikainen has a wife and two children, a girl and a boy.
.