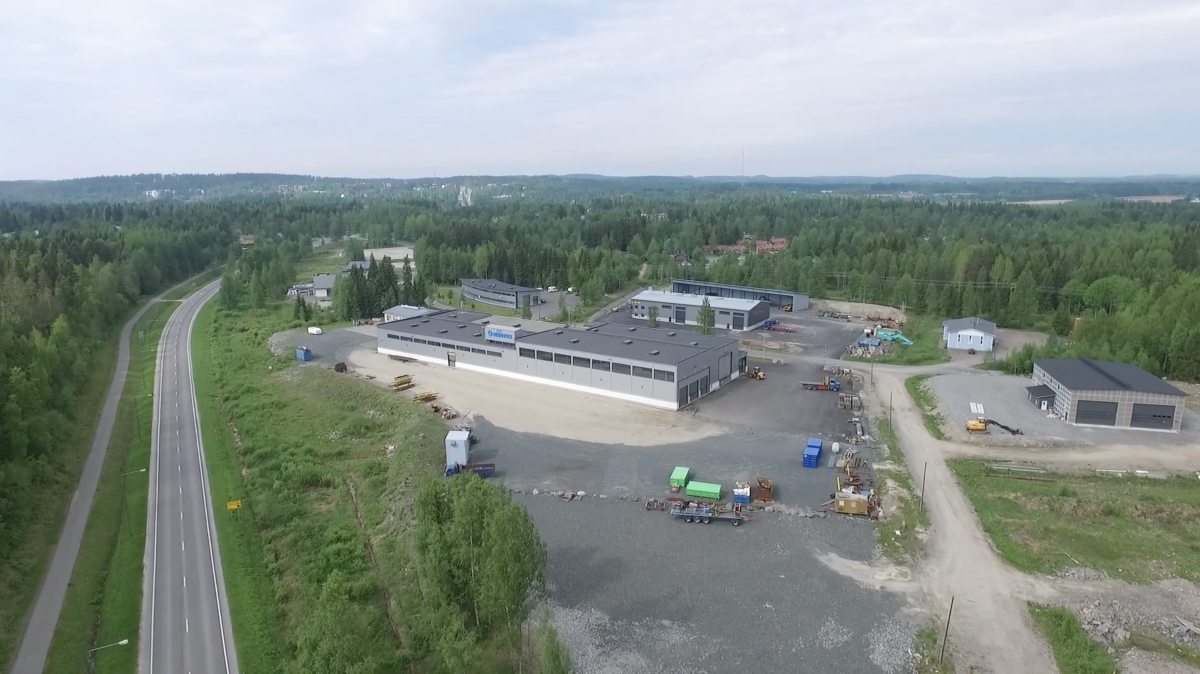 Simetek has grown steadily over the years
11.4.2022
Simetek Works Oy's founder Kari Roivainen found himself unemployed after his fixed-term employment as a maintenance manager at Kemira Oy, now Yara Suomi, ended as a result of the recession in the 1990s. Roivainen decided to set up his own company as a man with a toolbox, and began to carry out maintenance jobs at industrial and power plants. At first, his company operated under the name Asennuspalvelu K. Roivainen.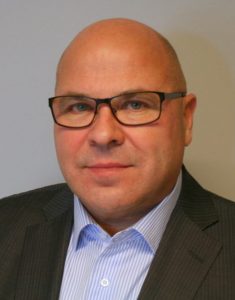 The man behind Simetek is active in other areas of his life besides work. Roivainen's hobbies included forestry, hunting, motorsports, and building racing vehicles. In the past, he also rode snowmobiles competitively in enduro competitions.
"My participation in motorsports has reduced in recent years to the occasional competition. Over the last few years I've spent more time on my hunting dog, who I raised and trained as a bird hunting dog. The dog has even seen success in shows. We came third at the two-day international hunting trials organised last autumn in Siilinjärvi," says Roivainen.
Roivainen says that entrepreneurship requires hard work in the long-term, which he already became familiar with as a young child working on his family farm and in the forest. His numerous hobbies have since acted as a good counterbalance to his work.
"For me, machine shop entrepreneurship was aided by my training in power plant and marine engineering, plus the related practical operation and maintenance I needed for my certificate of competency. I also qualified as a machine automation engineer alongside my work in 1997.
The company opens its first office in Maaninka
In the early phase of the company, most of the commissions related to turnaround maintenance and the welding and installation of industrial piping, which Simetek still does today. Roivainen also carried out hygiene requirement-compliant piping for foodstuff factories and dialysis piping for a few hospitals.
Roivainen hired his first employee in early 1994, and the company became a limited liability company in the same year. Since then, the company has grown steadily. Over the years, the company has expanded its facilities three times. All of the expansions were the company's own projects, completed by tendering partial contracts and hiring construction workers.
Asennuspalvelu K. Roivainen Oy's first fixed office was in the premises formerly occupied by Sinikivi dairy in Maaninka, where Roivainen rented a 500 sqm space. That's where machine shop operations really began, and in 1995 the company changed its name to Siilinjärven Metallitekniikka Oy.
The premises have undergone several expansions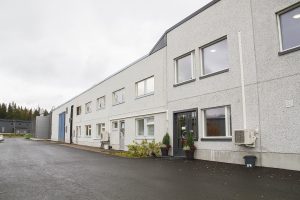 When the company began to feel a little short of space in the early 2000s, Roivainen built a hall just over 1000 sqm in Siilinjärvi, and changed the company's name to Simetek Works Oy. The hall was first expanded in 2005, and then in 2011, premises for the machine shop's service operations were built.
The most recent construction project was an expansion that took place from 2014–2015. The space now spans more than 5000 sqm. Simetek was also named Siilinjärvi company of the year in 2014.
The subsidiary Simetek Service Oy was set up in the early 2000s and at first operated out of municipal rented premises in the industrial area of Radantaus in Siilinjärvi. Nowadays, service is part of the overall service package along with other services, and Simetek Service merged with its parent company in 2017.
Quality and staff satisfaction are important
The gradual expansion of the premises has allowed for investments in quality and job satisfaction. The larger premises have been able to house a suitable number of machines and equipment for the scope of operations, and it's nicer to work when you have space around you.
Right from the start, Simetek has completed all of its commissions as customised services for its customers, and the machine shop has no products of its own in production. Roivainen explains that at first, equipment was manufactured based on customers' own drawings before the company began its own design operations in 2008. Nowadays, of course, it is still possible to have products made from ready drawings.
"I have experience and training in industrial equipment and its maintenance dating back to before I became an entrepreneur, but when it came to leading various aspects of the company's operations, I had to learn the hard way and go to some supplementary courses," explains Roivainen.
Quality, customer service, and expertise are factors that Simetek has never compromised on. Simetek also never promises anything it can't do, and always sees jobs through to completion.
Operations to continue with the family at the helm
Roivainen is considering completing the generational change, for which preparations began 10 years ago by dividing the property and business companies. Roivainen withdrew from operative activities several years ago, and his children Timo Roivainen and Satu Räsänen have taken responsibility for management of the company.
"There have been some potential buyers from time to time, but we decided that Timo and Satu would continue the business and we would keep ownership in the family," says Roivainen.
He has watched the younger generation manage the company with satisfaction. Roivainen says that Timo and Satu have succeeded well in taking care of long-standing customers as well as finding new ones. There are no complaints when it comes to financial figures, either.