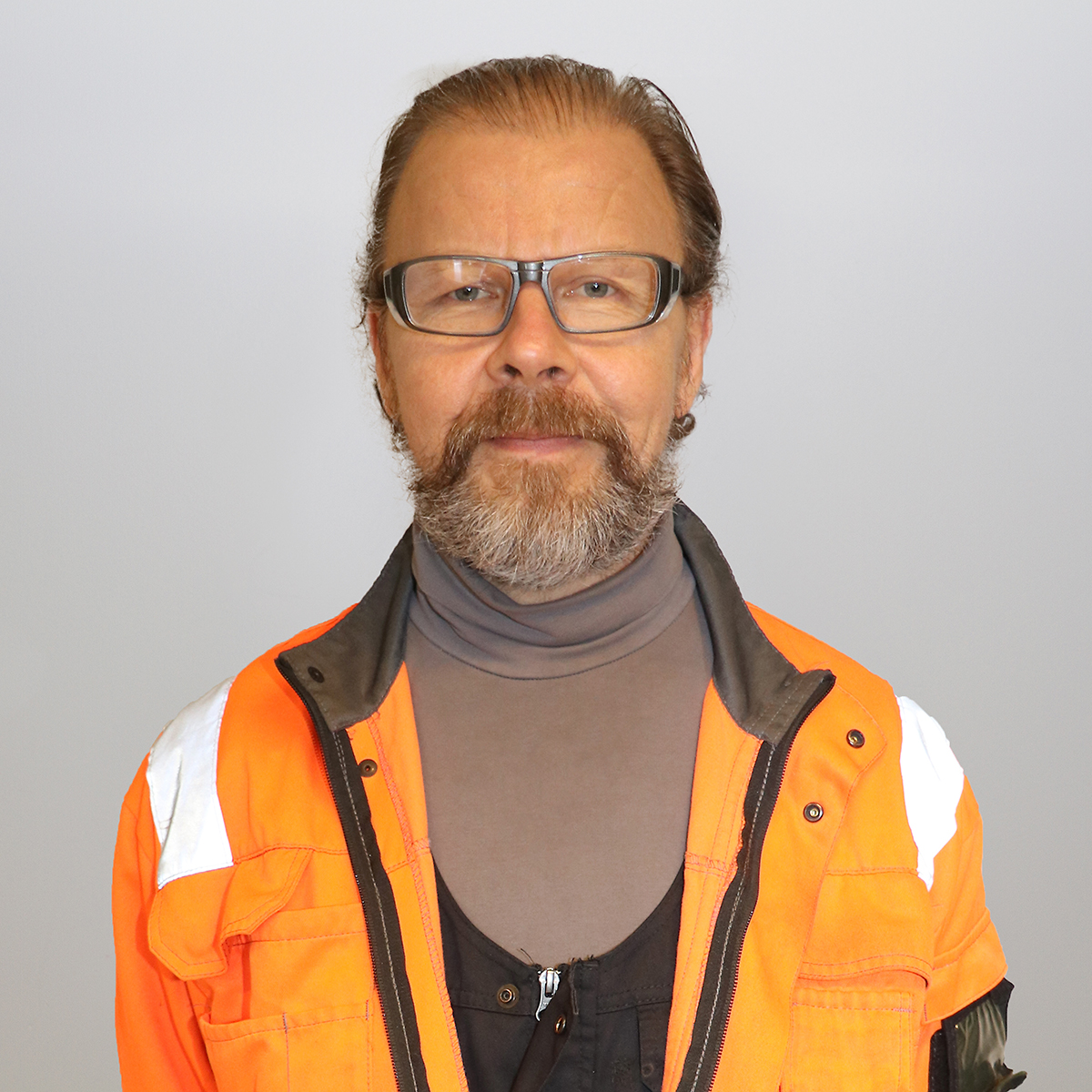 Introducing our experts: Ari Hakkarainen, driver and warehouse keeper
29.10.2021
"I continually develop the in-house logistics to make things smoother"
Driver and warehouse keeper Hakkarainen made the transition from baker to metal industry worker, and now makes sure that work runs smoothly at Simetek.
Hakkarainen came to Simetek in 2008 after becoming ill with occupational asthma in his work as a baker. He first worked as a flame cutter for five years, and then spent another few years as a welder. His work gradually began to focus more and more on transport and warehousing.
"I am responsible for unloading lorry loads, receiving goods and recording them in the warehouse, for shelving and preparing outgoing goods, for packing, and for transport to nearby areas," explains Hakkarainen.
A smooth flow of materials and products
Hakkarainen does his bit to ensure that the machine shop runs smoothly and no-one is left twiddling their thumbs. He also continually develops the in-house logistics to make things smoother. The welding shop's consumables are currently being moved to another location.
"I aim to ensure that materials and products flow like a relay baton from one person to another," says Hakkarainen.
For material flow, he works closely with Mika Kononov, who is responsible for material procurement and logistics, and with machine shop foreman Ilkka Juutilainen.
"Typically goods deliveries are ordered very close to the product manufacturing date, and we take the correct raw materials to the workpoint so that they are ready for when we start on the commission to make it as easy as possible to begin work," explains Hakkarainen.
Owners are close to the workers
Hakkarainen's work requires initiative and quick decision-making – he needs to be acutely aware of the situation. He feels that whether or not his work feels enjoyable is largely down to him.
"For me the most essential thing about work is getting my tasks done well and for everyone to be satisfied. That means us and our customers."
Hakkarainen has yet to face a job that he and his colleagues could not overcome. Sometimes long and heavy items in packing can be difficult to load onto lorries, but we've always managed by working together and being persistent.
Hakkarainen appreciates that Simetek's owners do not walk around in a suit and tie, and are the same Simetek people as everyone else. Managing director Timo Roivainen is interested in Simetek's operations and is active in the machine shop. He also says that the workers' wellbeing is important to Satu Räsänen, who manages HR and finance.
Hakkarainen lives in Maaninka, and often has enough energy left after work to play with his grandchildren, go for walks, and do strength training. He believes that his good level of fitness helps him at work, as he needs to be able to climb up onto 180cm-high vehicle platforms.