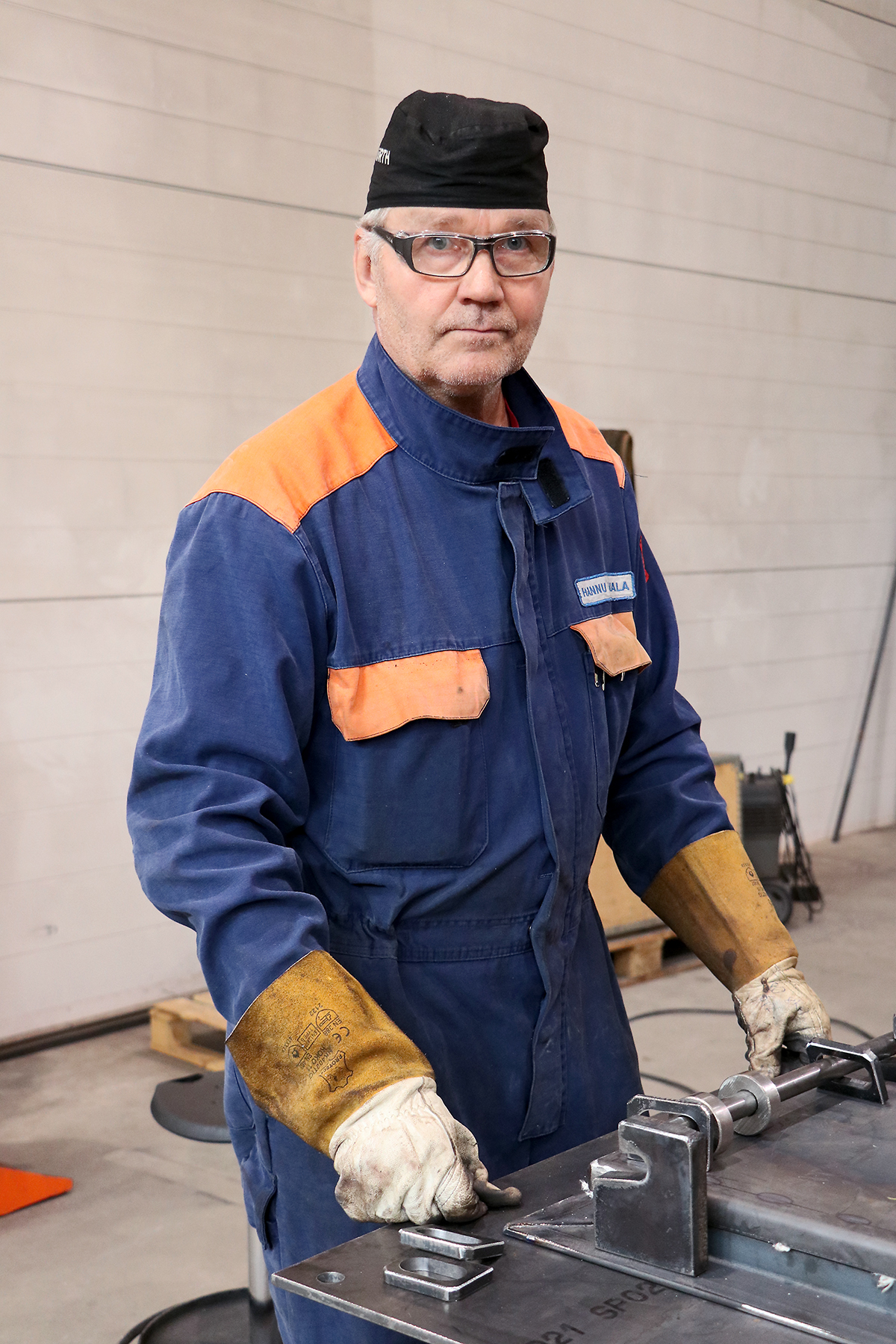 Introducing our experts: sheet metal worker Hannu Petjala
1.10.2021
"At Simetek, almost all commissions are almost unique"
Hunting and fishing enthusiast Hannu Petjala has worked as a sheet metal worker at Simetek for 18 years. The old hand is happy to help younger workers if he notices that they have problems completing a job.
Petjala likes that at Simetek he can begin each commission fresh and see the overall result from start to finish as the work progresses.
"This is an interesting place to work because the job isn't mass production. All of the commissions are almost unique, and even after all these years of experience, I often have work to do that I've never done before. I feel that one of my strengths is that I've completed challenging tasks – I've never thrown in the towel," says Petjala.
One of the biggest and most challenging projects Petjala was involved in was a component manufactured for a pulp washer a couple of years ago. It required several months of work.
"We just worked together as a group to overcome the challenges," explains Petjala.
At Simetek, the team examines large projects together with the customer before beginning work. This was also the case for the pulp washer component, and potential problems were mapped in advance. Petjala is grateful that there is good interaction with the design side of things at Simetek.
"Things always go smoothly with our design engineers!"
Experience with a wide range of machine shop work
Petjala has previously worked at Niskametalli, Pielavent, RKP-Konepajat and Upak Oy. At RKP and Niskametall, he carried out heavy machine shop work, while at Pielavent he worked with thin sheet metals and assembly work. At Upak, Petjala's job description included the manufacture of wood chip boiler systems, wood boilers and even entire wood chip boiler plants, including equipment and housing.
After primary and secondary school, Petjala completed two years of professional training as a sheet metal worker. He laughs that work has taught him the rest.
"I've done proficiency tests now and again to keep my welding classes valid."
Petjala says that there's always a good atmosphere among colleagues at Simetek, and there have never been any serious disagreements.
In the autumns, Petjala spends time hunting with his two Jämthund dogs and in the winter, he enjoys net fishing. He lives in Maaninka with his wife. They have two adult sons.