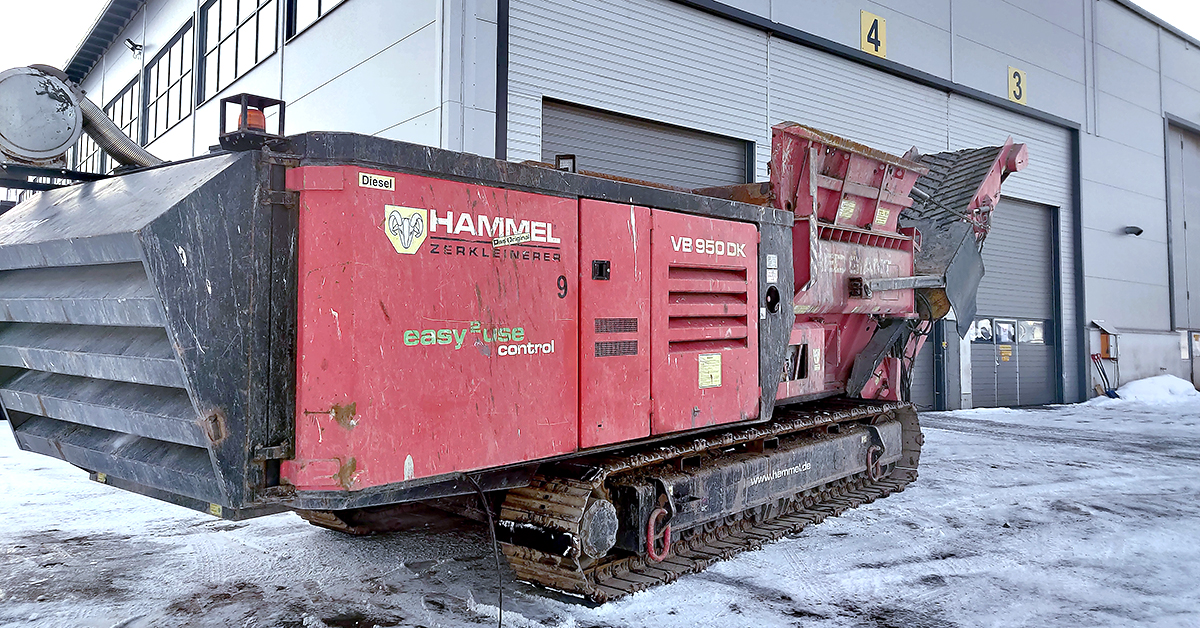 Maintenance of a Hammel crusher
2.7.2021
Simetek received a Hammel crusher for maintenance. The crusher is used to crush construction and renovation waste. Similar crushers are also used to crush rocks.
Maintenance engineer Ringo Markkanen from Simetek explains how first the crusher's transmission was dismantled and the damage was assessed. The damage was deemed to be so massive that it was more cost-efficient to install a new, reinforced transmission.
"Of course, if only individual parts of the crusher had been damaged, we only would have replaced them," says Markkanen.
Crushers usually have tracks underneath so that they can be moved quickly and easily on site. This mobility is an advantage when servicing the device. The device can be moved using a flatbed truck from anywhere in Finland.
"A crusher with tracks can be maintained inside the machine shop and there is no need to do anything on site. This also means that the customer is spared the effort of removing the transmission," adds Markkanen.
Maintenance takes from one day to around a month, depending on the availability of the required parts. Basic maintenance and oil changes can be done very quickly. Markkanen is grateful that customers who need crusher maintenance were able to find Simetek.