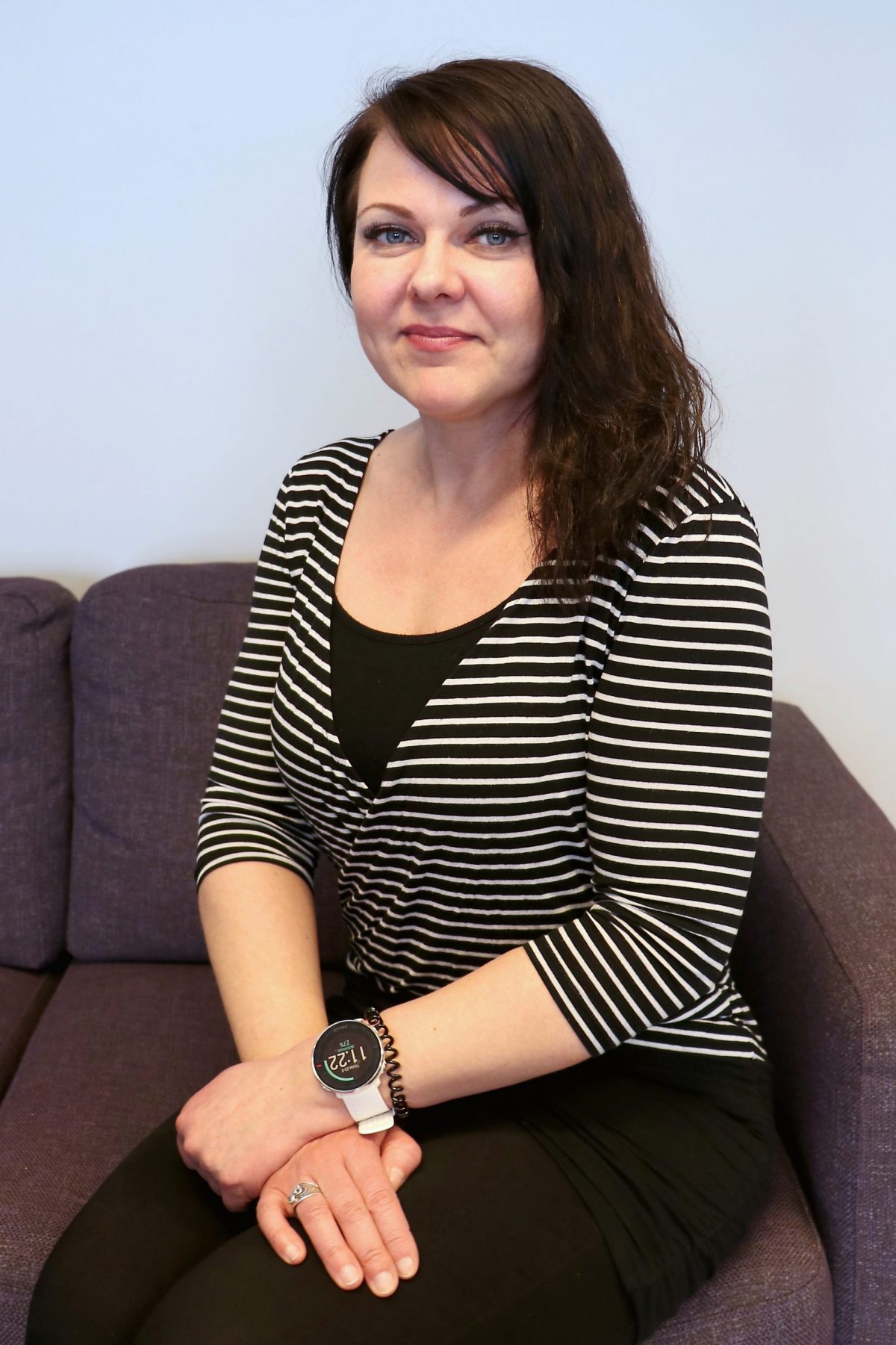 Introducing our experts: Satu Räsänen, finance and HR
18.6.2021
Swapping a career as a nurse for finance and HR at a family-owned company.
Satu Räsänen worked as a nurse for ten years until her father Kari Roivainen, who founded Simetek, and her brother Timo Roivainen, who now leads the company, encouraged Räsänen to handle the family-owned company's office admin and payroll. She left her career as a nurse and began work at Simetek in 2013. Over the years, her job description has widened, and she is now responsible for Simetek's financial and human resources management.
Räsänen was somewhat familiar with work at Simetek, as she had participated in reinforcing and cleaning the hall floor, and keeping the premises clean and tidy when she was younger.
"I've found my place here! In my current job I am able to make things progress more than I could when I worked as a nurse. Here I have the opportunity to develop the company's operations more and mode – there are targets to aim for. It keeps work interesting," says Räsänen.
A family-owned company that feels like a family
At Simetek, there is a real family-owned company atmosphere, as the managers are employees at the company just like anyone else. The company has a very low hierarchy and cares for its employees.
"I help out with anything I can. We all work together quite dynamically. I am somewhat of a jack-of-all-trades, sometimes I'll do some plumbing, but I refuse to weld!" laughs Räsänen.
Räsänen believes that it's the atmosphere at the family-owned company that is responsible for the low threshold for employees to come and chat with management. She is grateful that in her new responsibility as HR manager, she is able to have personal development discussions with all 50 members of staff and receive direct feedback on how things are handled. She believes that nothing changes if you can't speak directly.
Räsänen feels that her move from nursing to financial and HR management was a positive change in her life. She has daughters aged 14 and 12, and a day job is better for her children than three-shift work.
"I enjoyed my previous job, but you need a caring instinct and empathy in human resources management, too. I can make use of my strengths here just as well!"
After work, Räsänen enjoys spending time in her garden. She also exercises as a counterbalance to work, and likes to go on walks with her two poodles and work out at the gym.