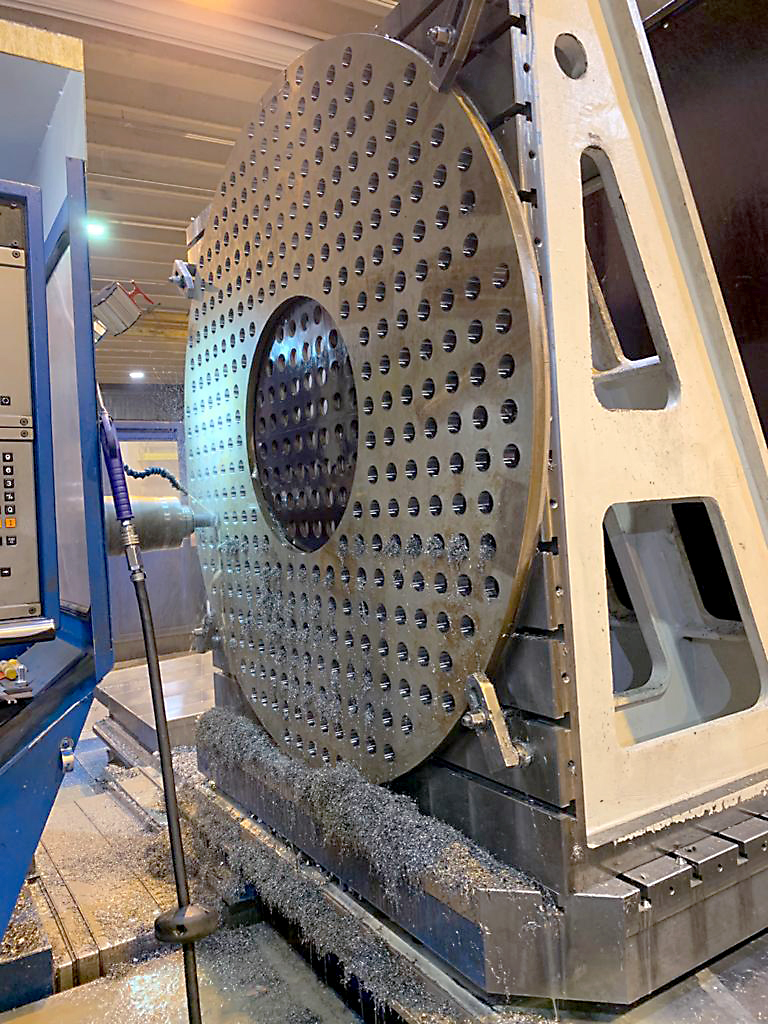 A CNC-controlled milling and boring machine makes it possible to handle complex objects
23.4.2021
Simetek uses a CNC-controlled milling and boring machine, or broaching machine, which makes it possible to work with large, heavy metal objects. 
The milling and boring machine can be used to drill, thread, even out surface faces, machine, and straighten lines. Examples of finished products include creasing rolls, axles, consumables, reels and screws, and parts for new and refurbished machines.
"We mainly manufacture new products, but sometimes we repair old ones, too. For example, Yara's mine sent old machine parts to us to be repaired. Our welders buildup weld them, and I machine them again," says machinist Henri Takkunen from Simetek.
Simetek's milling and boring machine (TOS WNH 13.8) can handle objects weighing up to 12,000kg. The limits of the dimensions of objects are determined by the extent of the milling and boring machine's dimensions. In practice, the machine has three axles; X, Y, and Z, with dimensions of 3500mm (X), 2500mm (Y) and 1250mm (Z). The machine makes it possible to machine complex pieces with minimal attachments.
Handling precision is determined in accordance with tolerances provided by the customer. The machine can be used to drill holes at a precision of one hundredth of a millimetre, and the largest holes according to Takkunen are a few metres wide.
"Heidenhei's software is easy to use. I've also used a manual milling and boring machine, and there isn't much difference to that machine except this one is computer-controlled. In a manual machine, you have to make adjustments using levers, but with this, the adjustments are programmed," Takkunen adds.
Simetek has special expertise in machining and machining repairs to spare parts and assemblies, which it carries out in accordance with the customer's wishes. We can provide machining services from a few objects to larger series of objects.
Learn more about Simetek's machining services.