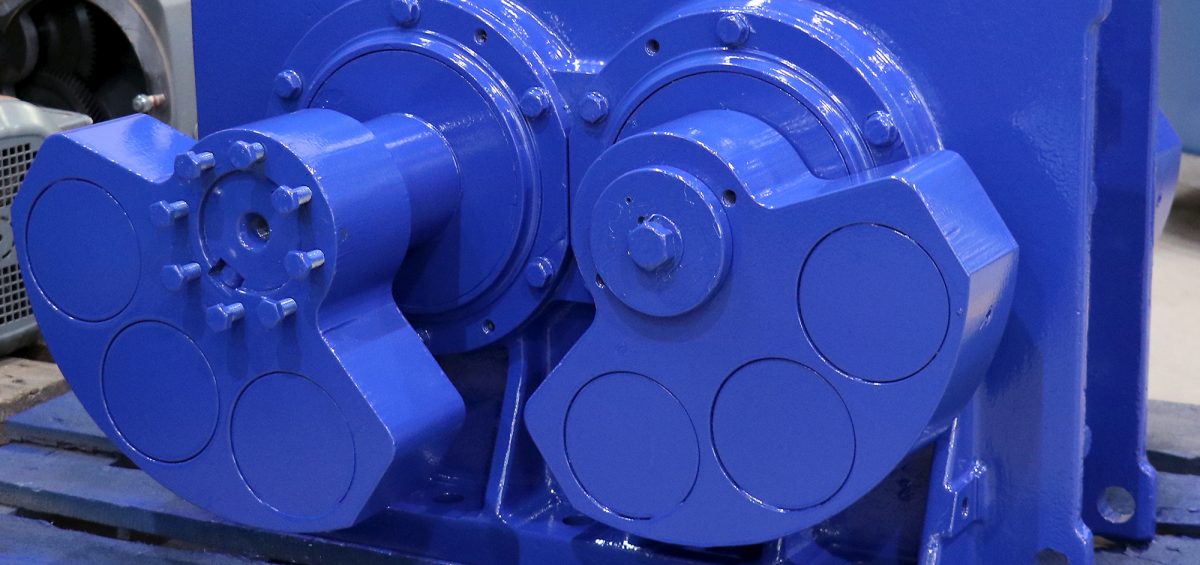 Industrial gearbox maintenance from contract maintenance to emergencies
1.12.2020
Simetek offers industrial gearbox maintenance as urgent work and as planned annual maintenance.
Simetek can provide a full-service maintenance package for gearboxes: we can detach the gearbox, service it, and then re-install it back into place. In connection with the maintenance, we measure and check the components, and if necessary, the gearbox can be surface treated again.
"Some industrial gearbox maintenance is agreed in advance, but sometimes it can be urgent and unexpected, for example if something in a gearbox has broken," explains Ringo Markkanen from Simetek.
The range of gearboxes that require maintenance varies widely. Gearboxes come in different sizes and are used for a range of purposes. For example, the drives at the end of conveyor belts are typically implemented using a gearbox. Gears are also used to run many kinds of crushers and axles.
Urgent maintenance in two shifts
At mines, quarries or at energy plants, a damaged gearbox can result in a situation where the material flow is slowed or broken entirely. In such cases, the gearbox needs to be repaired urgently so it can continue its task.
"Gearboxes can be very urgent. Especially if you have no back-up equipment," says Markkanen.
Simetek carries out maintenance in two shifts if the customer needs their gearbox back in operation urgently. Markkanen gives an example of urgent maintenance carried out on a leaking gearbox for a customer. The device was fully serviced, including bearings, seals, cleaning and painting, in less than a week. The gearbox weighed around 5,000 kilograms and had 46 bearings.
Gearbox maintenance is customised to meet the customer's needs
Maintenance procedures are always planned in collaboration with the customer. Typically, a condition inspection and basic maintenance are carried out on gearboxes, with the components washed and bearings and seals replaced.
"During maintenance, we also check to make sure that it's even worth servicing the gearbox. We contact the customer if something inside the gear has broken and it isn't possible to source the spare parts from the original manufacturer, or if the costs of maintenance are higher than the cost of purchasing a new gear. We explain the situation and then go through the options," explains Markkanen.
Reporting makes up a large share of gearbox maintenance. A report outlines the condition of the gearbox before and after maintenance. The documentation means that the customer is given written documentation on the maintenance procedures carried out on the gearbox and on the condition of the gear. This means that the customer can plan the next date for gear maintenance, or even the date of procurement of a new gear, if the existing gear has reached the end of its service life.