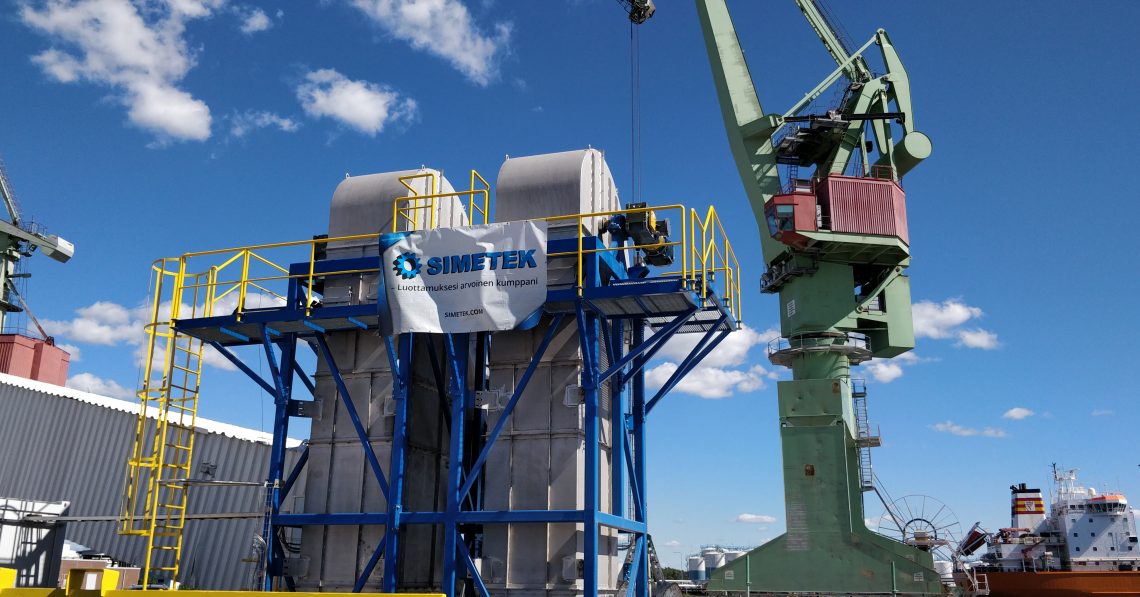 Installation stage reached at the Mussalo Harbour project site
15.5.2020
The manufacture of railroad wagon unloading equipment at Mussalo Harbour for Oy M. Rauanheimo Ab has progressed to the installation stage. Over the last two weeks, Simetek's team installed two elevators, two belt conveyors, a wagon unloading cone and railroad support steel structures. In addition, we removed the old unloading cone from the old conveyor and relocated the old conveyor.
"The installation has progressed well. No significant problems have been encountered, and the equipment have fitted well. The customer has been satisfied with the end results, and occupational safety has been taken care of in compliance with the regulations," comments Pasi Knuuttila, Design Manager.
The installation at Mussalo Harbour continues with work on service levels and sealing. During the next two weeks, we will position the belt conveyor elevator.