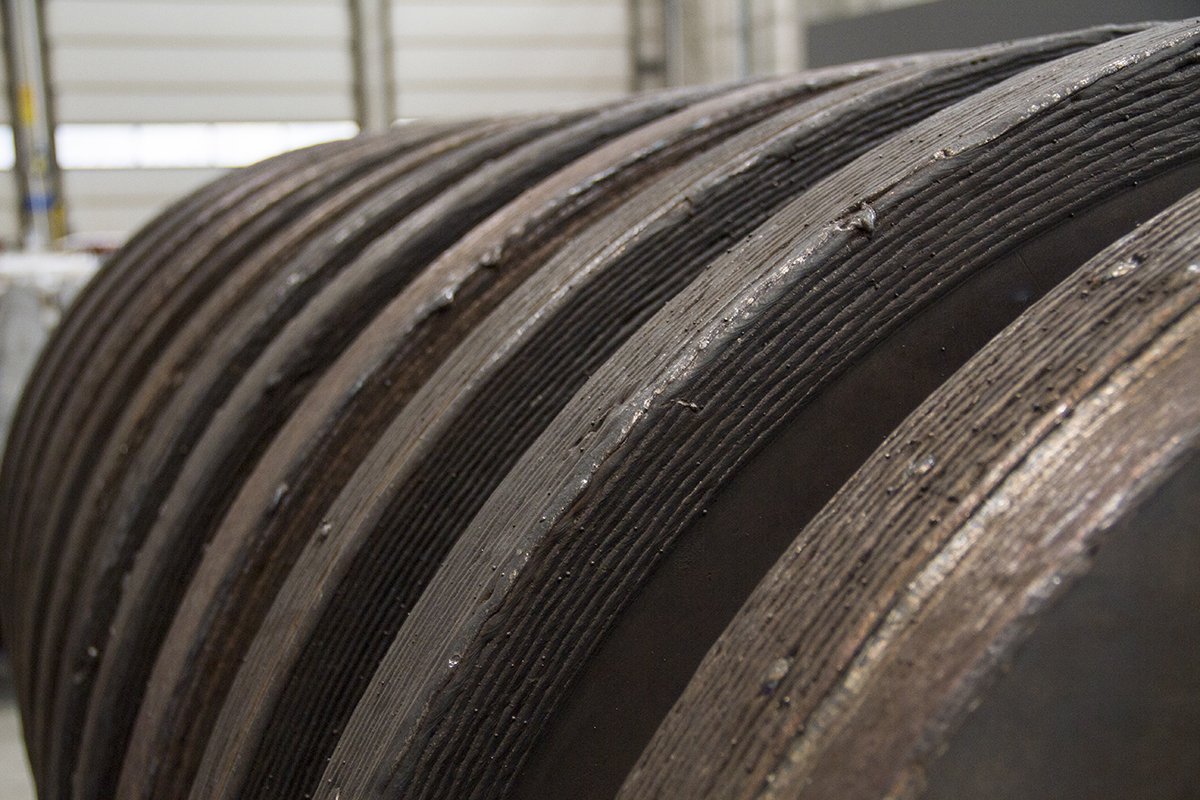 Hard facing protects the product from wear
14.5.2020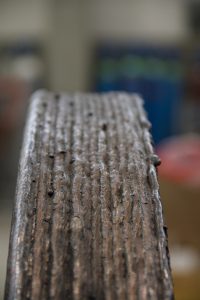 The hard facing method is selected based on the wear mechanism of the end product.
Hard facing is applied to parts that are subject to heavy abrasive wear. For example, in the mining industry, hard facing is used to protect products that convey ore.
"The most significant benefit achieved with hard facing is wear resistance. Longer product life enables longer service shutdown intervals, for example. The application of hard facing to a product ensures carefree usability," says Aki Karvonen, Production Manager at Simetek.
Products welded using conventional materials have to be serviced and replaced often if they are subjected to heavy wear. When the production and installation of a new product can be avoided, the customer saves both costs and time.
In addition to abrasion, other types of wear may include so-called adhesive wear, which is caused by the movement of two metal parts against each other, impact wear and wear caused by high temperatures or corrosion.  Specific hard facing methods have been developed for each of these wear mechanisms to improve the wear resistance of the product.
Suitable for repair welding
Hard facing can also be applied to heavy-wear areas in products that were originally welded using conventional materials. The application of hard facing can be done on the spot or at our machine shop if the product can be easily detached.
"Although most hard facing tools are also used when working with conventional materials, some materials require specialised tools. The method places certain special demands on welding," explains Karvonen.
In comparison to conventional welding, the most remarkable difference is the use of a different filler. The fillers used in hard facing have been designed for this purpose only. The special alloy forms wear-resistant carbides in the finished weld. The carbides are usually either chromium or wolfram carbides.
Special skills required
As the material selection of hard facing fillers is extensive, hard facing requires special competence. The welder must know which filler to use with each product and how to use it to ensure that the product withstands its demanding operating conditions.
"Not many welders have the competence for hard facing. Thus, Simetek has provided in-house training to welders to ensure that its workforce have the know-how to select the right filler and work method," Karvonen says.
Simetek Works Oy has applied hard facing in the manufacture and repair of various kinds of mining process equipment. The method is widely applied to heavy-wear products used in the forest industry as well.