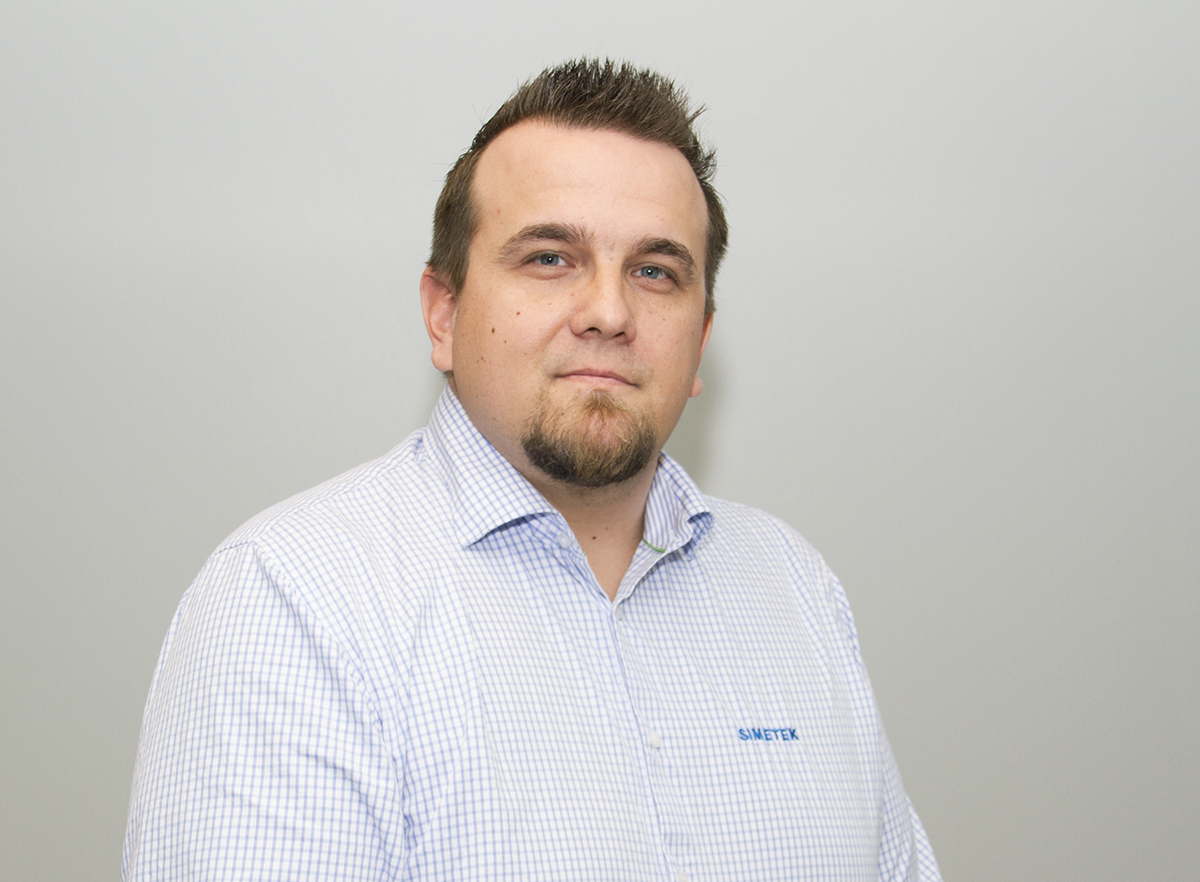 Introduction with Simetek's experts: Pasi Knuuttila, Design Manager
15.4.2020
"Simetek excels in the delivery of functional turnkey solutions."
Pasi Knuuttila, Design Manager, started in his position at Simetek in 2016. He moved to the company from Tech Point Oy where his duties included the design of robot and automation cells. At Simetek, Knuuttila is responsible for mechanical design and design development, and he leads the design team.
"In addition, my responsibilities include the design of load-bearing steel structures and the sales and project design of larger turnkey projects," says Knuuttila.
Knuuttila also participates in marketing and tender calculation activities and ensures that Simetek's IT systems remain up and running. He considers problem-solving one of his strengths and gives praise to his reliable design team who, for their part, assist him in finding solutions to issues.
Knuuttila holds a Bachelor of Engineering degree in Mechanical Engineering. His experience includes working in the roles of foreman and mechanic at construction sites involving steel structures as well as in the role of maintenance foreman in various factories around Finland.
"The fact that I'm also a qualified mechanic and welder gives me helpful perspectives to the design work."
Project of a larger scale
Knuuttila considers the manufacture of Mussalo Harbour railroad wagon unloading equipment for Oy M. Rauanheimo Ab one of the most interesting projects that Simetek currently participates in. Based on the scale and challenging nature of the project, it is among the most remarkable projects Simetek has carried out.
"Each link in Simetek's supply chain participates in the implementation of the railroad wagon unloading equipment: from layout to sales and tendering, from design to manufacture at the machine shop and finally to the deployment of the automation system."
According to Knuuttila, Simetek's strengths include functional turnkey deliveries and the company's security of supply.
Contact Pasi Knuuttila:
Pasi Knuuttila
Design Manger
Mechanical design
tel. +358 40 3533 260