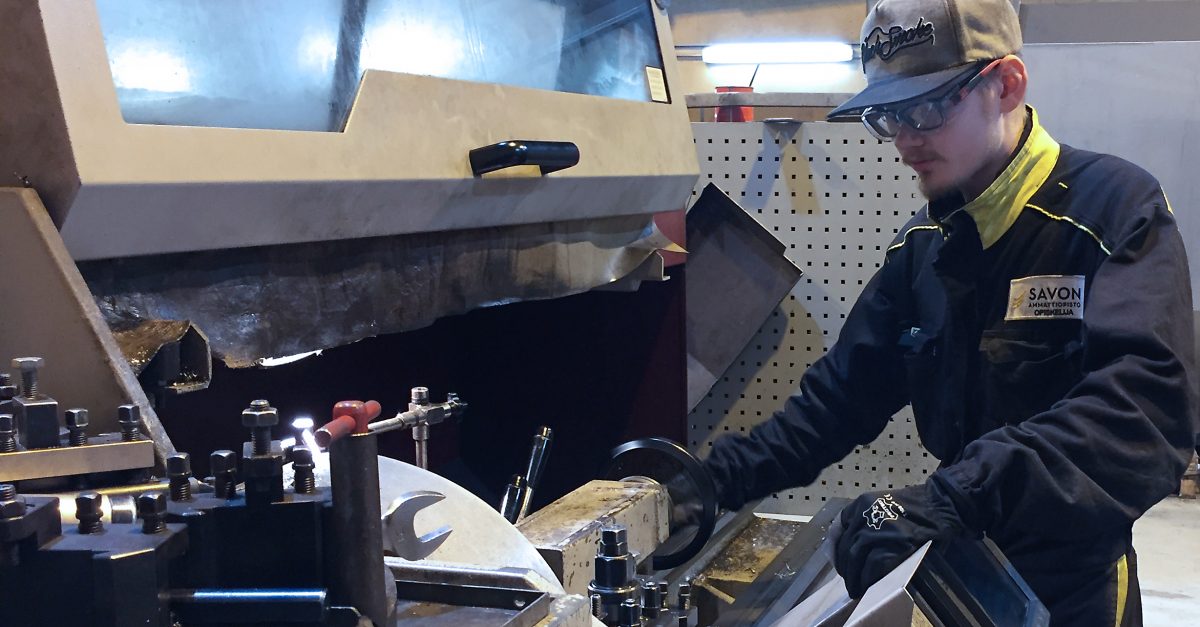 Learning new skills at Simetek
11.11.2019
Savo Vocational College student Tomi Leppänen enjoyed his internship at Simetek so much that he decided to continue working at the company through an apprenticeship.
Leppänen is a second-year student of production technology. He was accepted for an internship and apprenticeship at Simetek after contacting the company on the recommendation of his teacher.
Leppänen finds the industry interesting and suitable for himself. His favourite activity is turnery, and he has had plenty of opportunities to carry out lathe work at Simetek.
"Among others, I have manufactured cylinder mounting pins and various small components to finished products."
In addition to turnery, Leppänen has had the chance to carry out milling and drilling for products delivered to customers. Leppänen has considered none of his tasks difficult, rather they have been fairly easy for him.
Leppänen compliments Simetek for its positive workplace atmosphere.
"My colleagues are friendly and offer help whenever required."
Leppänen keeps his mind open to continuing his studies at a university of applied sciences in the future. However, his next step is to complete his current studies in production technology.